Enjoy an Active Vacation Surrounded by Beautiful Nature
Hachimantai Mountain Hotel
Welcome to the Hachimantai Mountain Hotel, offering stunning views of two scenic mountains listed in the One Hundred Mountains of Japan, Mt. Iwate and Mt. Hachimantai.
Surrounded by breathtaking scenery across all four seasons, visitors can enjoy a variety of dynamic activities, including trekking, walking, skiing, snowboarding, and more.
Our hotel has certified guides by the Japan Mountain Guides Association, who are always ready to suggest a great variety of nature activities that are unique to the North Tohoku region.
Guest Rooms
We offer four room types to act as a base for your active vacation.
Enjoy a relaxing time in simple, and yet modern, rooms offering plenty of space and great comfort.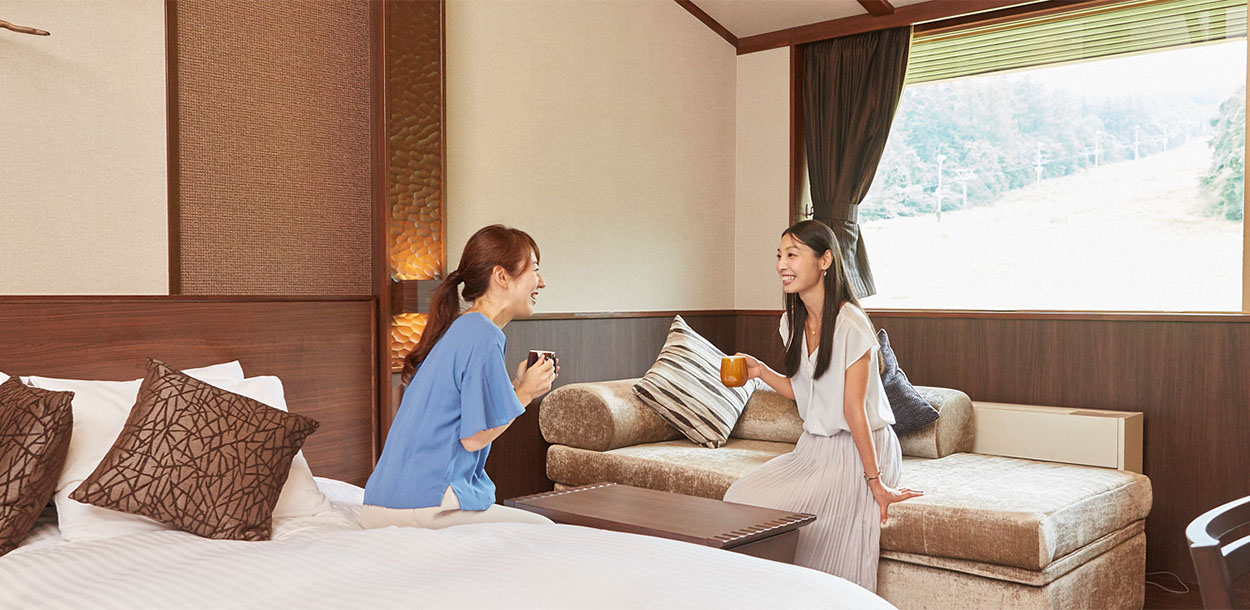 Hachimantai Hot Spring
After spending some time outdoors, soak yourself in a famous Japanese hot spring to bring healing and relaxation to your body.
We offer a free-flowing natural hot spring and a sauna. Our open air bath provides beautiful views of the Hachimantai mountain range, helping you to ease your tiredness after an active day.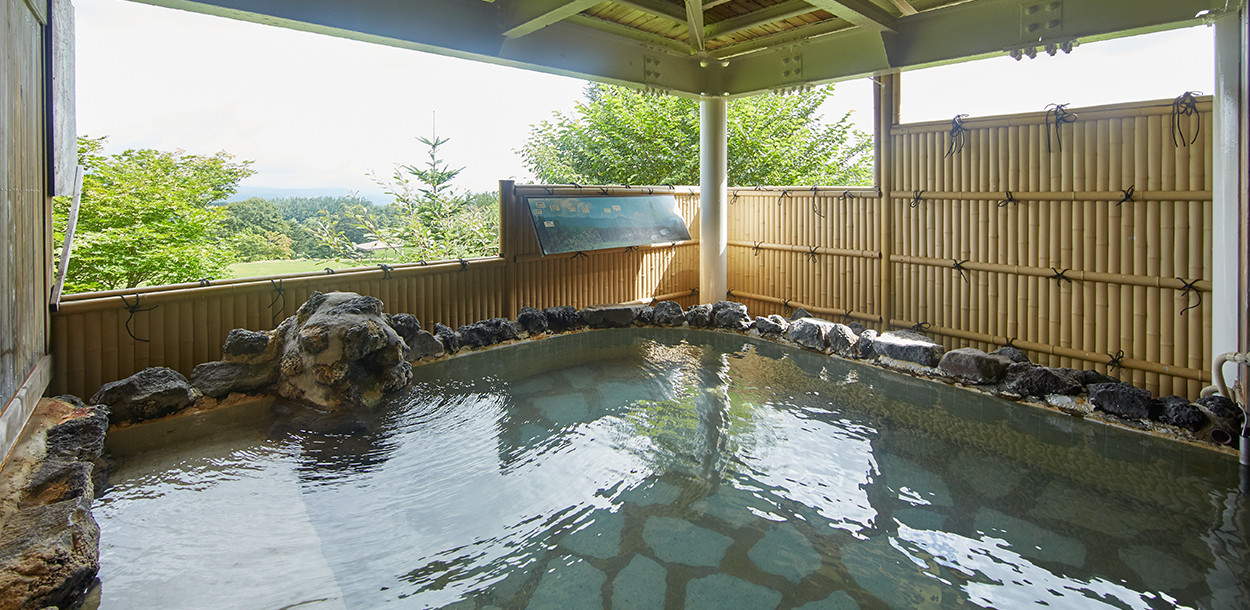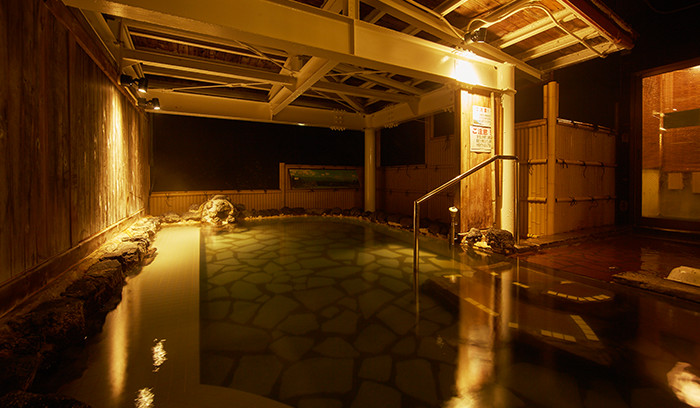 Enjoy this wonderful Hot spring, born from the natural energy of the Matsukawa Geothermal Power Station, the first geothermal power plant in Japan.
The smooth and clear hot water is gentle on the skin, perfect for helping you achieve a moment of great relaxation.
Hot spring water quality :

Simple sulfur hot spring (contains hydrogen sulfide/high-temperature, hypotonic, low acidity hot spring).

Health benefits for :

Chronic skin diseases, chronic gynecological diseases, cuts and scratches, diabetes, hypertension, arteriosclerosis, sensitivity to cold, etc.
Click here for other nearby hot springs.
more
Ishigama Dining "Shirakaba"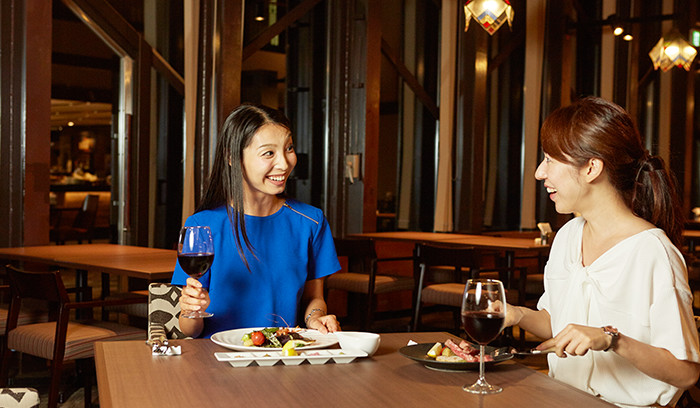 A dining room featuring windows on one side, a high-vaulted ceiling, plus an open kitchen with a magnificent stone oven.
Enjoy this great open space, as you sample the seasonal flavors offered by the great climate of Hachimantai.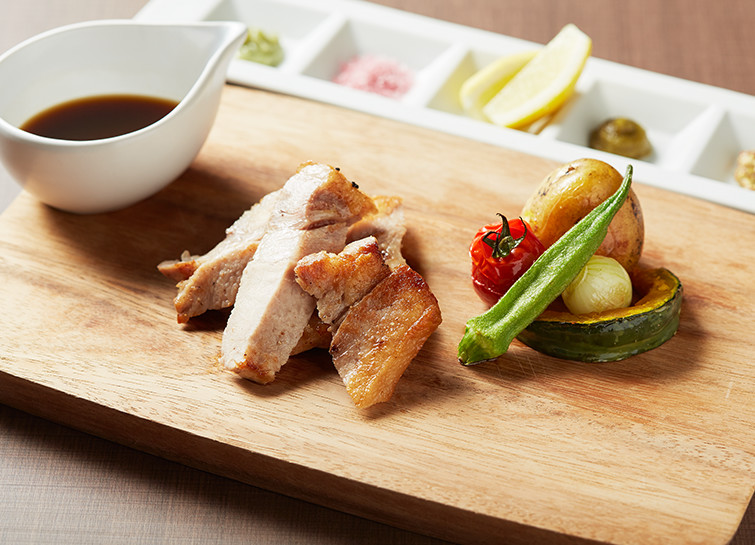 For dinner, enjoy some main dishes made with seasonal ingredients cooked audaciously in a stone oven, combined with a buffet offering a wide variety of local dishes from the North Tohoku region.
Our great selection of delicious dishes provides a perfect ending to your perfect day.
Lobby Lounge
At the entrance of the hotel, the lobby lounge welcomes visitors with a lavish wooden interior and a calm atmosphere.
The walls and pillars feature a herringbone pattern that resembles the hotel's triangular roof.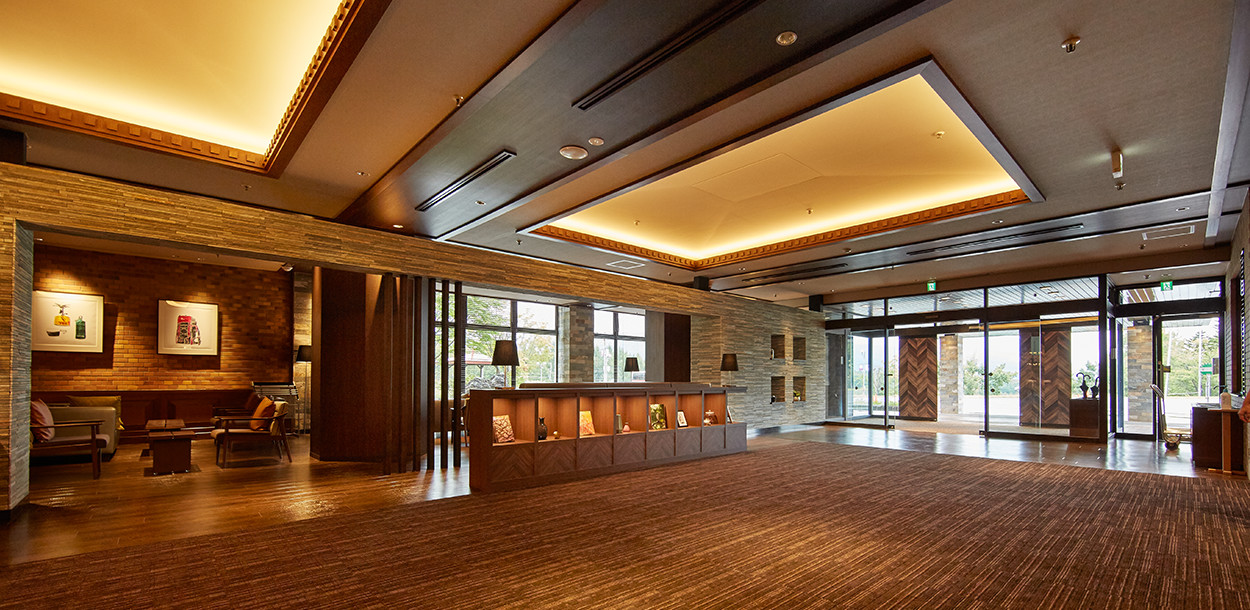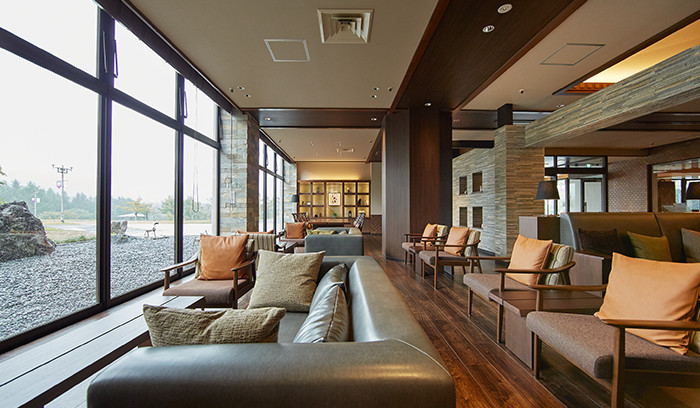 Lounge
The lounge features relaxing sofas and large wooden tables.
Here you can enjoy a relaxing time, reading, having some tea after a stroll, or chatting with other guests.
This is a peaceful area where you can relax, just like you would at home.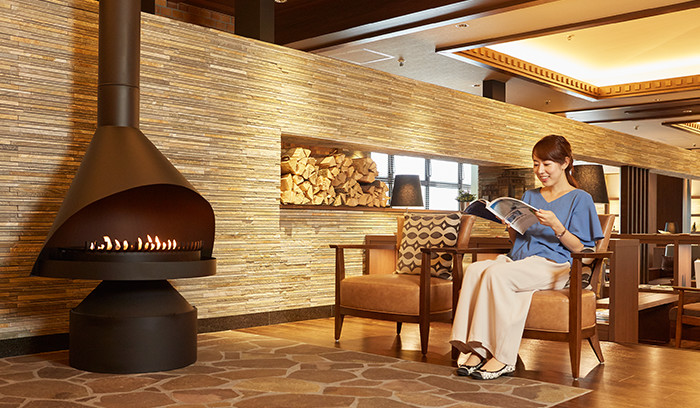 Library
The hotel offers a library corner designed to resemble a mountain hut with a lovely fireplace.
Here you can enjoy looking through books and photos about the nature and culture of the North Tohoku region.
From the moment that you check in to the hotel, our friendly staff will be ready to help you with anything you may need during your stay, including transport arrangements through rental cars, etc.
Make sure to stop by the shop if you wish to find some souvenirs to take home, including local delicacies from the North Tohoku region, arts and crafts, and the like.
The shop also offers a range of general goods that you may need during your stay.
Nature Guide Station
The Hachimantai Mountain Hotel has certified guides by the Japan Mountain Guides Association, offering a gallery of beautiful photos and tons of information about the surrounding nature.
The guides are able to offer a great variety of trekking programs to suit all visitors. In addition, they also hold lectures about the surrounding flowers and stars.
The Concierge Desk can offer a great variety of information about Hachimantai, from easy nature walks to great tourist spots to visit nearby.
The Four Seasons of Hachimantai
Access
Hachimantai Mountain Hotel
1-509-1 Matsuoyoriki, Hachimantai City, Iwate 028-7302, Japan
TEL:+81-195-78-4111
By Car

Approximately 15 minutes from the Matsuo-Hachimantai Interchange of the Tohoku Expressway.

By Train/Bus

Approximately 20 minutes from Morioka Station, on the Tohoku Shinkansen/Akita Shinkansen lines, to Obuke Station on the JR Hanawa Line.
Approximately 30 minutes by bus from Obuke Station.

By Plane

Use JAL (to/from Sapporo, Osaka, or Fukuoka) or FDA (to/from Nagoya) to fly to Iwate-Hanamaki Airport.
Approximately one hour by bus from the airport to Morioka Station. From Morioka Station, please use the train or bus as detailed above.