Ishigama Dining "Shirakaba"
Ishigama cuisine (stone oven-baked)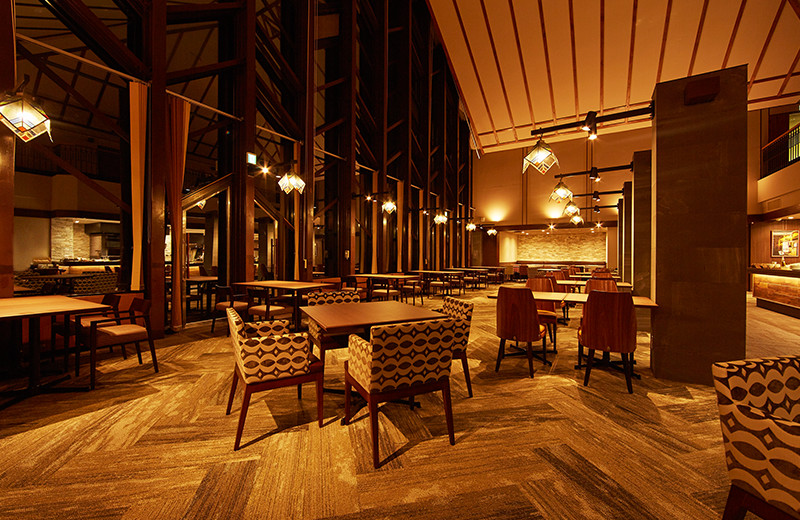 Enjoy some delicious food in a relaxed setting
The restaurant features windows on one side and a high-vaulted triangular roof. At the center of this spacious area, there is an open kitchen featuring a splendid stone oven. This is a perfect setting for enjoying dinner at the end of an active day, where you can relax and sample the delicious flavors of a variety of produce from Hachimantai.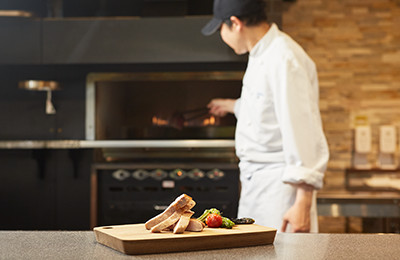 Enjoy the flavors cultivated in the great Hachimantai climate,
all served at their very best
The main dishes at dinner time include locally-produced meat and fish cooked in a stone oven, such as the Tochuu Tea Pork. Thanks to its exposure to far infrared light, the outside of the pork features a crunchy texture, while the inside remains moist and juicy, maximizing its original flavor. At this restaurant, you can enjoy the delicious flavors of Hachimantai to your heart's content.
Please note that contents of dishes are different from photo images depending on the season.
Buffet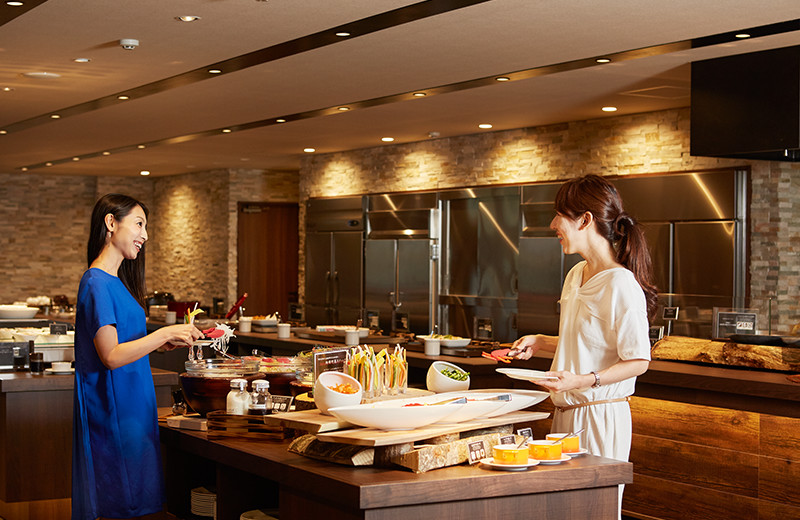 Enjoy a wide range of flavors,
from vegetable dishes to local cuisine!
In addition to the main dishes, you can also enjoy a buffet offering a wide range of local dishes, such as salads made with fresh vegetables, tempura of mountain vegetables, hittsumi hot pots, kiritanpo rice sticks, and more. Enjoy as many dishes as you like from the buffet, including a range of starters while you wait for the main dishes, some rice or noodle dishes to finish off the meal, as well as some delicious desserts.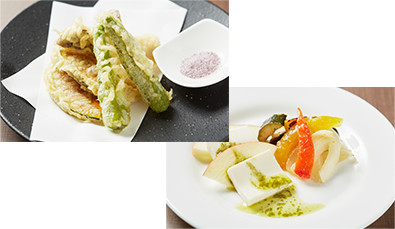 Breakfast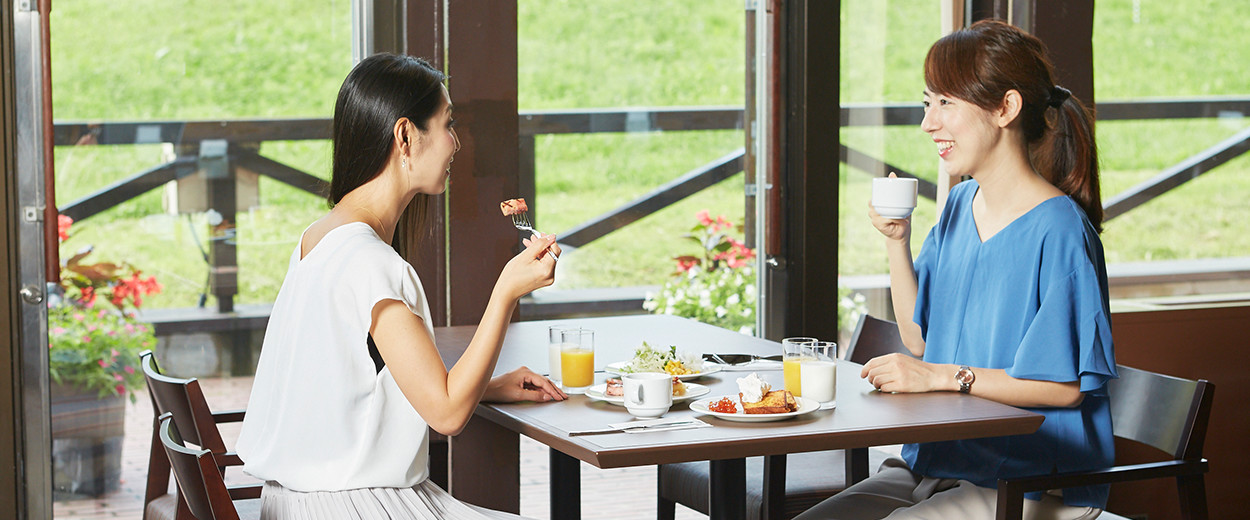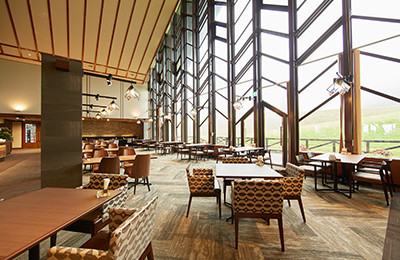 Start the day with a hearty and healthy buffet breakfast
Enjoy an invigorating breakfast buffet in a bright dining room that lets the sunshine come in through its large windows. The buffet offers a wide variety of dishes, both in Japanese and western styles, with many healthy options featuring plenty of fruit and vegetables.
Local sake, local beer, and wine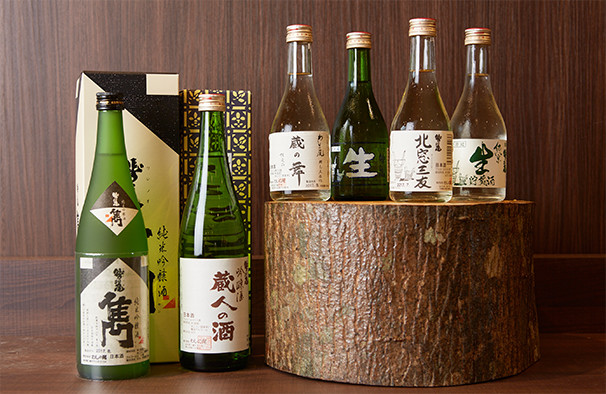 We offer a wide selection of high-quality sake from Iwate
Washinoo is a sake brewery located in Hachimantai, that was founded in 1829. Wanting to create sakes that help you to unwind after a long day, the brewers' line-up is focused around sweet offerings that help to achieve this aim, soaking into your weary self as the perfect reward.

Baeren Brewery, producing craft beers in Morioka city. The beer brewed on this site that was founded 100 years ago is authentic, handmade beer that respects the traditional European style of beer. It has a luxurious depth of flavor and linger aftertaste, yet is easily quaffable enough to enjoy every day.

Another popular product is the Hachimantai wine, a dry, medium-bodied wine created from a blend of specially selected crimson glory grapes which tempers the bitterness of these grapes, resulting in a refined, balanced flavor with soft tannins. We offer a wide variety of local alcoholic drinks.